Back to News listing
Wyndham Hotels & Resorts to Add Three New Hotels in Historic Area of Dubai
02 Dec, 2018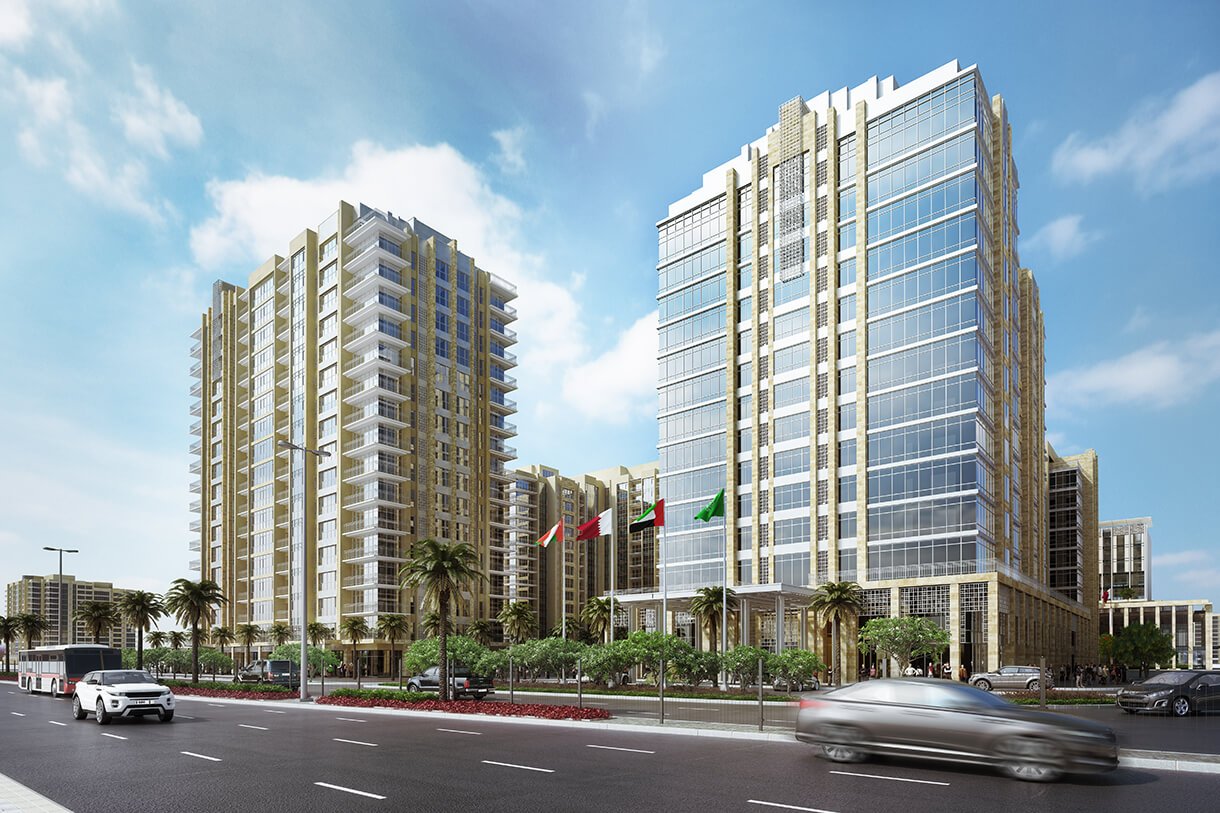 Dubai, U.A.E December 2018 – Wyndham Hotels & Resorts, the hotel giant with a large global presence of over 9,000 hotels across more than 80 countries, is set to increase its footprint in Dubai with three new managed hotels as part of the Deira Waterfront Development by Ithra Dubai, a wholly owned subsidiary of Investment Corporation of Dubai (ICD). The hotels will operate under the Wyndham, Days by Wyndham, and Super 8 by Wyndham brands.
Also known as the Deira Enrichment Project, Ithra Dubai's development is a mixed-use area situated along the Dubai creek in the southern part of Deira. Communal facilities, public amenities and open spaces will create a dynamic urban community along the shores of the Dubai Creek and will deliver key commercial growth opportunities for the city. The addition of three new hotels to the first phase of the development will also draw domestic and international business and leisure visitors looking for accommodation suited to a range of budgets.
"We are very excited to welcome Wyndham Hotels & Resorts as a partner of our flagship development in Deira," said Issam Galadari, Director and CEO of Ithra Dubai. "Ithra Dubai's development in Deira will enhance this busy and bustling part of Dubai, and will add to its rich tapestry woven by communities past and present. The collaboration with Wyndham Hotels & Resorts will bring a new dimension to the area's hospitality services, and will elevate and facilitate new pathways for trade and business in the heart of Dubai's commercial district."
"The addition of three of our most iconic global brands to this important area demonstrates Wyndham Hotels & Resorts' commitment to Dubai and the Middle East region as a whole," said Ignace Bauwens, Regional Vice President for Middle East, Eurasia and Africa, Wyndham Hotels & Resorts. "Together with Ithra Dubai, we know we can preserve the heritage of the area whilst still meeting the needs of the modern traveller and contributing to growing the district's commercial opportunity. Offering three very distinct hotel brands ranging from upscale to economy will also ensure the area holds great appeal for visitors to Dubai from many different source markets."
The 282 rooms and suites at Wyndham Deira Waterfront will appeal to upscale travellers looking for tailored services and amenities to match, with its extensive meeting, fitness and leisure facilities, including a rooftop pool with views over the Gulf.
Days Hotel Deira Waterfront will give midscale travellers a fresh burst of energy with its 131 quality rooms and suites, as well as an all-day dining restaurant and meeting facilities.
Lastly, travellers on a budget will find 90 reasonably priced rooms at Super 8 Deira Waterfront, alongside a restaurant and café.
About Wyndham Hotels & Resorts
Wyndham Hotels & Resorts (NYSE: WH) is the world's largest hotel franchising company, with more than 9,000 hotels across more than 80 countries on six continents.  Through its network of over 798,000 rooms appealing to the everyday traveller, Wyndham commands a leading presence in both the economy and midscale segments of the lodging industry. The Company operates a portfolio of 20 hotel brands, including Super 8®, Days Inn®, Ramada®, Microtel Inn & Suites®, La Quinta®, Wingate®, AmericInn®, Hawthorn Suites®, The Trademark Collection®, and Wyndham®.  Wyndham Hotels & Resorts is also a leading provider of hotel management services, with more than 400 properties under management.  The Company's award-winning Wyndham Rewards loyalty programme offers over 59 million enrolled members the opportunity to redeem points at thousands of hotels, condominiums and holiday homes globally.  For more information, visit www.wyndhamhotels.com.