Back to News listing
Ithra Dubai wins 'Infrastructure Leader of the Year' at Big Project ME Awards
27 Nov, 2018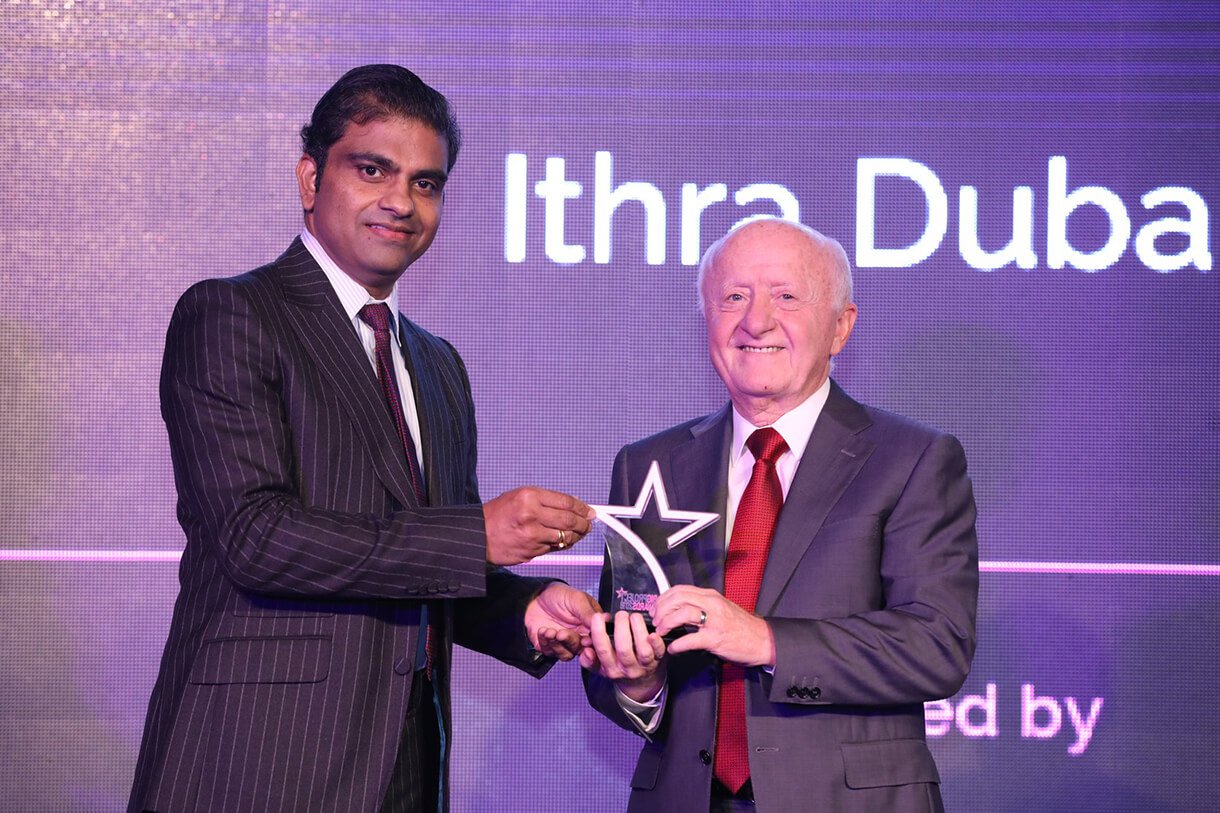 Dubai-based developer picks up top award at major industry event
DUBAI, UAE, 27th November, 2018: Ithra Dubai, the developer behind innovative projects such as One Za'abeel and the Deira Enrichment Project in the United Arab Emirates, was announced winner of one of the highest accolades in construction at the Big Project ME Awards Gala Dinner, held last night at the Hilton Double Tree Hotel in JBR, Dubai.
At the prestigious event attended by over 300 high-profile guests, Ithra Dubai was named winner of the 'Infrastructure Leader of the Year' award, which focuses on government departments and authorities and municipal bodies and that have been leading the way in creating and building  infrastructure within the cities and states of the Middle East region. The developer, which is headquartered in Dubai, beat several other high-profile nominees to take home the prize for its portfolio of innovative and ambitious projects being realised around the emirate.
Commenting on the Award, Issam Galadari, company Director and CEO, said: "To be awarded Infrastructure Leader of the Year by Big Project ME is an extremely proud achievement for us at Ithra Dubai. We are motivated by a wish to make a meaningful and positive contribution to all communities and enable their users, from residents to visitors to occasional users. It is a privilege for us at Ithra Dubai to be acknowledged on such a prominent platform, from which we promise to continue to fulfil our mission to meaningfully and materially enrich the Dubai fabric."
Ithra Dubai, wholly owned by Investment Corporation of Dubai, has grown from strength to strength since coming into being in 2015. It oversees the construction and development of some of the emirate's most ambitious projects. Amongst its completed and in-progress developments are One Za'abeel, the iconic two-tower landmark currently rising up on the edge of Dubai's major financial district, the unique Deira Enrichment Project, and the Waterfront Market, the popular destination for retail and trade which opened in Deira in 2017.
The Big Project ME Awards, which was first held in 2016, celebrates achievements by companies from the construction and real estate sector in the UAE and the region. It includes categories such as Contractor of the Year and Project of the Year. Entries for the awards, meanwhile, are shortlisted by a panel of six industry experts.