Back to News listing
Ithra Dubai to Co-Present 25th Dubai Shopping Festival with Dubai Gold & Jewellery Group
22 Dec, 2019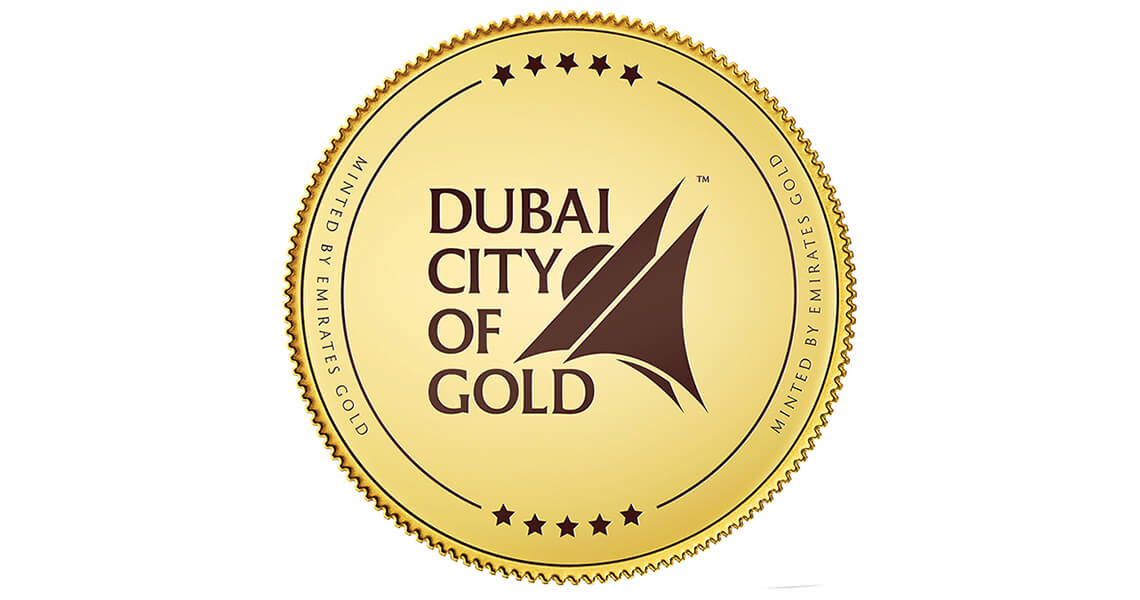 Dubai, UAE – 22 December 2019 – Ithra Dubai will enter into a co-presenting partnership with the prestigious Dubai Gold & Jewellery Group (DGJG) to sponsor the Dubai Shopping Festival (DSF) kicking off its 25th edition on December 26th, 2019. Ithra Dubai, known for delivering state-of-the-art community real estate projects, is inviting residents and tourists alike to immerse themselves in a truly authentic shopping experience in the "City of Gold."
DSF events will be taking place in and around the historic Deira Gold Souk, where the daily raffle draw will be held for the 3,000 special edition gold coins created specifically for the occasion by DGJG and sponsored by Ithra Dubai.
Mr. Issam Galadari, Chief Executive Officer and Board member of Ithra Dubai, said: "DSF is a great opportunity for shoppers to visit a truly authentic area of Dubai and we are thrilled to co-present the festival during its landmark 25th year. Dubai boasts a long gold trading history and we are delighted to be playing a part in developing and enhancing the emirate's world-famous Gold Souk where heritage and progress are seamlessly combined. Shoppers can look forward to an enhanced traditional shopping experience, with excellence at its core."
Ithra Dubai, the master developer wholly owned by the Investment Corporation of Dubai (ICD,) is undertaking an extension of the Gold Souk as part of its landmark Deira Enrichment Project, one of the biggest in the developer's diverse portfolio. The extension will rejuvenate Dubai's historic heart of commerce and will complement its existing infrastructure with contemporary architecture and the latest technologies in sustainability while safeguarding its heritage.
Development work at the Gold Souk is expected to reach completion in the first quarter of next year, with the first handover scheduled for the second half of 2020. Once completed, the 1,181,025 square foot redevelopment will house 295 shops, 250 offices and 460 residences offered on a develop and lease model.
ENDS
NOTES FOR EDITORS:
Ithra Dubai
Ithra Dubai LLC, wholly owned by Investment Corporation of Dubai (ICD), develops and manages a large portfolio of pioneering real estate projects in Dubai and in key international markets.
Its rich portfolio of projects is designed to embrace diversity, shape happy communities, and bring prosperity to many. Ithra Dubai aims at delivering mixed-used developments on an ambitious scale, which incorporate world-class retail, commercial, residential, and leisure concepts.
For more information about Ithra Dubai, please visit www.ithradubai.com
Deira Enrichment Project
Deira is the vibrant cornerstone of Dubai's trading legacy. A place rich in culture and overflowing with history, the expansion of Deira towards the waterfront is a tribute to the tradition of trade in the country. From the waterfront apartments overlooking The Creek, to an extension of the Deira Souk, the development will create a bustling hub of life that will add to the already rich tapestry woven by communities past and present. It will become a place in which people realize their potential and find the true meaning of home.
With the exception of the Waterfront Market, which opened in 2017, the first phase of DEP is scheduled for completion in the first quarter of 2020. This will include 47 mixed-use buildings incorporating 2,200 residential units, 416 commercial units, 843 retail outlets, F&B units, eight hotels with more than 1,450 rooms and serviced apartments, and several multi-story car parks.
For press inquiries please contact [email protected]