Back to News listing
Ithra Dubai completes The Link at One Za'abeel, now attempts to break the world record for the "Longest Cantilevered Building"
27 Oct, 2020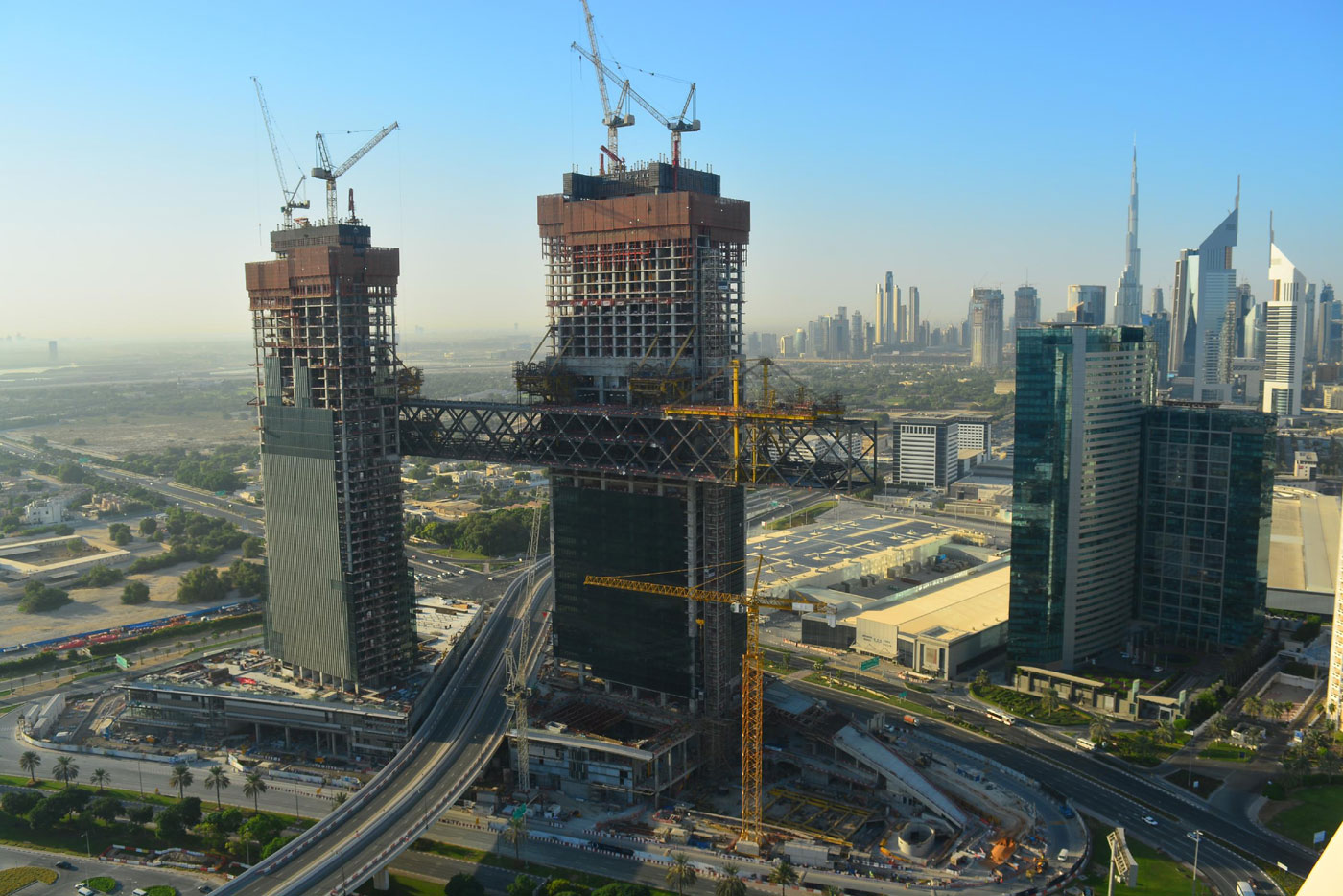 Dubai, October 27th, 2020: Ithra Dubai, a leading real estate developer fully owned by the Investment Corporation of Dubai, announced today the final lift of The Link and its successful completion. The Link qualifies One Za'abeel to attempt to break the GUINNESS WORLD RECORDS™ title for the "Longest Cantilevered Building" in the world.
Distinguished members of the press experienced firsthand the grandeur of The Link during a media tour organized by the developer and enjoyed 360-degree views over Dubai.
The Link structure is now finalized after completing all construction milestones, reaching its final length of 226 meters and standing 100 meters above ground level.
Once operational, the panoramic sky concourse is set to become the World's Longest Cantilevered Building and the ultimate destination for discerning travelers and residents alike. Visitors will enjoy unique immersive experiences in addition to ultra-luxurious hospitality and entertainment venues and the ultimate in fine dining including Michelin-star restaurants, an infinity pool, a luxury spa and an observation deck.
Issam Galadari, Director and CEO of Ithra Dubai, said, "The completion of The Link at One Za'abeel is the sum of effort, imagination, collaboration and the desire to create a meaningful and timeless contribution to Dubai. We are thrilled to be part of the city's narrative and to join its long list of firsts."
The lift of The Link was operated in two phases, the first of which took place in September when the first structure of The Link measuring 192 meters was lifted 100 meters above ground level. It was carried out over 12 days in one of the heaviest lifting operations in the region, weighing over 8,500 tons.
The final lift joined the cantilevered structure with the first section of The Link and was executed over the course of four days. More than 55 jacks and strand jacks, and 12.2 Km of strands were required to lift this final portion weighing over 900 tons.
One Za'abeel by Ithra Dubai is an ambitious enterprise that combines the best in design, architecture and civil engineering. The iconic development is built with connectivity in mind as it intersects between Dubai's International Financial Centre and the International Airport. Its world-class offerings will redefine mixed-use developments in the region with the finest in residential, office, and retail spaces and the world's first vertical urban resort under the One & Only brand. The multi-award-winning project also aims to achieve Gold LEED certification.
One Za'abeel will be completed in stages starting Q4 2021.